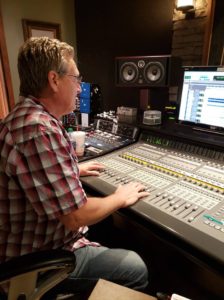 Mohr Music Productions is a music production company located near Nashville, TN.
Keith Mohr is CEO of Mohr Music Productions and has years of experience producing songs in most any genre.
Keith is also the creator of the popular songwriter open-mic contest Nashville Rising Song and a new virtual world-wide songwriter contest Global Rising Song and vocalist contest Global Rising Voice.
Check out examples of his work on the Studio Page and get in touch with him about your music!
Here's a client testimony:
In March 2020 I began collaborating with Keith to produce some songs, I have been working on. I am strictly a songwriter focusing on lyrics and basic song structure. Keith has been an awesome producer to work with. Keith has a natural ability of being able to take my raw song writing and vision for the song and bring it to life. I enjoy working when you can have a 50/50 partnership with your ideas but be instructed that this is not your best option. Keith is very response to questions and easy to communicate with. Overall Keith has taken my songs to a level I never thought possible. – Tom Bender